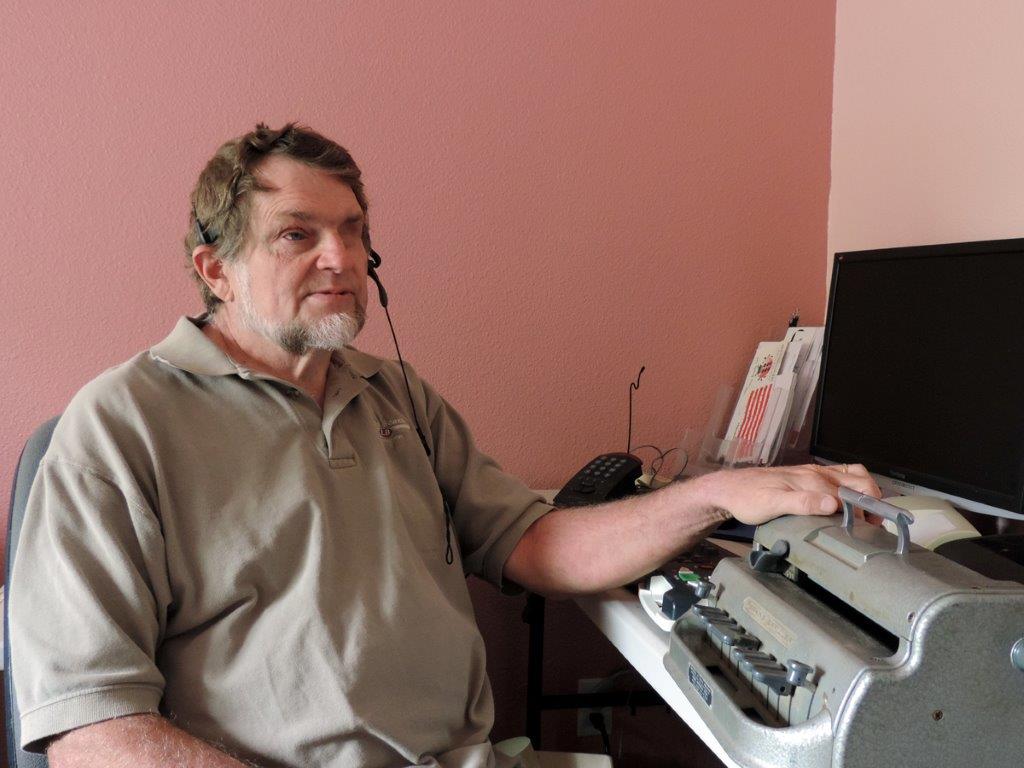 Adapted from an article on Visionaware.org by Audrey Demmitt
If you are a senior and feel that it is difficult to get out as much as you'd like, you many be pleased to know about another option for socializing. Senior Center Without Walls (SCWW) provides opportunities to connect with others and participate in activities, education, classes, and support groups over the phone or computer. All programs are free.
Currently move than 600 participants and 75 volunteers from all over the United States meet on conference calls to enjoy each other's company and create community.  SCWW began in 2004 and is sponsored by Episcopal Senior Communities, a nonprofit and non-denominational program inspired by the DOROT University Without Walls program in New York. DOROT means "generations" in Hebrew: It was launched by a group of college students in the 1970s to provide seniors who are isolated or homebound with an opportunity to engage and connect with a larger community.
SCWW helps many seniors struggling with loneliness, boredom, and declining health. Some say attending the program "has been a lifeline" for them. People who participate in groups feel heard and are mentally stimulated, and they often form friendships and find enjoyment in being a part of the program.
Director Amber Carroll notes, "A recent survey showed that approximately 70% of participants reported that calling and logging into Senior Center Without Walls groups increased their connection to others, reduced feelings of isolation, increased mental stimulation, and created a sense of community. It's refreshing to know that innovative solutions can be as simple as writing a poem, sharing a gratitude, or playing bingo. The fact that folks can do all of these things from home is just icing on the cake."
Most groups have 5-12 participants and meet for one hour each week for 10 to 13 weeks. One of the most popular groups is called "Gratitude." It meets for 30 minutes each morning and people share reasons to be grateful. There are language, history, and geography classes, as well as support groups addressing particular health issues such as chronic pain, diabetes, or vision loss. People can also participate in book groups, workshops, and lectures on special interest topics. Facilitators for groups are volunteers, and many are retired.
Carroll notes that for the Fall session 2016, 224 out of 627, or 36% of participants had vision impairments. To find out more or register, call 877.797.7299 or visit the website at SeniorCenterWithoutWalls.org.