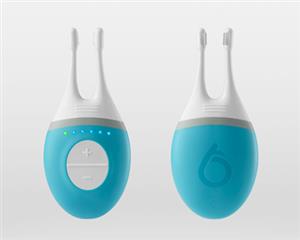 Having dry eye is frustrating for many, but scientists have come up with a promising new drug-free treatment. Earlier this year, the U.S. Food and Drug Administration approved this medical device, and it is now available through prescription.
The device is called TrueTear, and it is a handheld stimulator that is inserted into the nose to stimulate nerves which help produce tears. The reaction is similar to what happens when you cut into an onion, except that onions have a chemical compound that stimulates the eyes' glands so they release tears.
In an article in Eye Health News from the American Academy of Ophthalmology, Ophthalmologist Richard Lewis, MD, says that patients testing the device were so pleased with the results they refused to give it back.
The device comes with daily disposable tips, and patients can control it themselves. They determine the level and amount of daily stimulation.
Healthy eyes are lubricated with tears that consist of a mixture of oils, water, proteins, and mucus. This fluid creates a protective film and is necessary for clear vision. Without it, eyes become dry and they are vulnerable to painful corneal abrasions which can distort vision.
Whereas artificial tears that come out of an eyedropper are not the same as natural tears, the tears produced with this device are the body's own. They have all the vital components of natural tears including proteins and mucus.
Adapted from an article in Eye Health News from the American Academy of Ophthalmology, July 2017, "New Dry Eye Treatment is a Tear Jerker," by Susanne Medeiros.