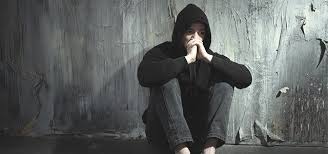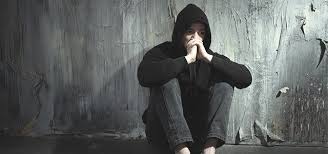 For those with low-vision who struggle with substance abuse, the process of finding an addiction treatment program may feel daunting.  While seeking to overcome an addiction, they must also face the challenge of finding a program that recognizes and respects their needs and provides accommodations.
An online resource called Rehabcenter.net provides help with this dilemma by helping individuals locate appropriate programs.  Rehabcenter.net features a team of mental health professionals, licensed counselors, and people in recovery who can help individuals identify the right care for their needs.  They refer to "safe and effective medical detox," intensive intervention in a residential program, or help for dual addictions, depression, trauma, or other health concerns.
Rehabcenter.net's addiction counselors also help individuals find effective post-rehab care and relapse prevention programs, and they provide information on specific insurance coverage for every aspect of addiction treatment.  The website provides a resource library on substance use disorders that includes articles on new developments in addiction medicine, what to expect in rehab, and how to sustain a healthy, drug-free life for lasting recovery.
Visitors to the site's page  "Addiction Treatment for Individuals with Disabilities" will find information on issues contributing to substance abuse as well as the particular challenges of children who have low vision or hearing loss and how they may not learn about the full spectrum of information relating to the seriousness and effects of substance abuse in school.  In addition, notes rehabcenter.net, blind or vision-impaired children may lack an ample and engaging support system at home and may experience mental health issues.   Thirdly, they may face a variety of traumatic experience resulting from the insensitivity and discrimination they often face in connection with their disability.  They may experience bullying, cruelty, neglect, or abuse, which may lead to instance of substance use disorders later in life.
The Substance Abuse and Mental Health Services Administration's (SAMHSA) "Substance Use Disorders in People with Physical and Sensory Disabilities" notes several risk factors individuals with disabilities who have substance use disorders may face, such as not being able to be fully involved in rehab in a way that fosters success, isolation, struggle to achieve educational or career success, impeded cognitive function.
The site suggests that people with low vision or blindness should consider the following when choosing a program:  ease of access to facility's various buildings, accessible literature formats, and Americans with Disabilities Act (ADA) guidelines which require that government programs or services are nondiscriminatory and provide full accessibility to programs to those with disabilities.  Individuals have the right to request and receive accommodations, though there are some programs that are not able to fully provide proper support to those with sensory disabilities due to cost.
For more information or to connect with a Rehabcenter.net counselor, call 1-800-570-3670, or visit rehabcenter.net/rehab-for-deaf-and-blind/#risk-factors.