The Curtis Strong Center is Ensight's branch office in Greeley, Colorado, and it is the main hub of low vision services for the Eastern Colorado area. Serving clients from Greeley to Sterling, Fort Morgan to Wray, our team of low vision specialists encourage individuals from all life stages, trades, and geographic areas to reach out and find ways to remain independent and safe by learning skills and finding tools.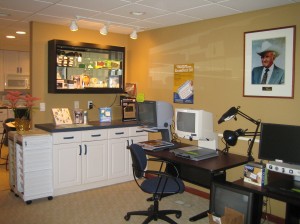 History of the Curtis Strong Center
Curtis Strong was a businessman well-known throughout Weld County as a colorful storyteller and reader of poetry. A Colorado native, he was a business owner, avid pilot, and outdoor enthusiast. During his final years of life, he suffered from macular degeneration, an eye disease that caused him to lose most of his vision and that inspired him to create a low-vision services center to serve individuals with vision impairments.
When Curtis Strong passed away in 2000, North Colorado Medical Center Foundation (now known as the Weld Legacy Foundation), the residual beneficiary of his estate, received nearly $2.3 million. The foundation used this funding to establish the Curtis Strong Center for the Visually Impaired. 
Ensight Skills Center now operates the Curtis Strong Center, providing a full range of low vision services, assistive devices, support, and education with the support of the Weld Legacy Foundation and the Greeley Chamber of Commerce as well as the Weld County Area Agency on Aging. Following the establishment of the Curtis Strong Center in Greeley, Ensight continued to expand throughout the state. It now has satellites throughout the Denver and Boulder area, and its low vision specialists conduct onsite clinics in communities across Colorado.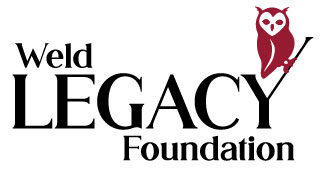 Supported by the Weld Legacy Foundation. We are a proud member of the Greeley Chamber of Commerce.