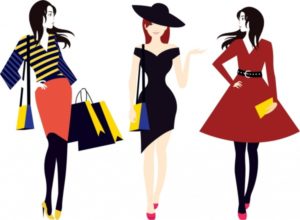 Emily Davidson was a college student when she realized there was a "huge misconception" about people with vision impairments.   As someone legally blind herself, she noticed that when sighted people saw the way she dressed they were surprised by her clothing choices and her "personal flare for bohemian style," color coordination, and accessorizing.
"It finally occurred to me that there was a huge misconception that surrounded sight loss," she says in her blog, "that all people with sight loss were unfashionable and could not have a relationship with style." It was that realization that spurred her to create a blog and address the myth about fashion and sight loss by demonstrating her own love of style and beauty.
Emily's blog is now five years old and has 12,000 readers, and she can be found on Facebook, Twitter, and YouTube as well. She writes about fashion, disability, and misconceptions about vision loss and has been on Insight Radio, BBC4's In Touch radio, BBC Ouch Disability, ITV This Morning, BBC News, Channel 4 and London Live. She interviews people in the fashion business, and she works with several charities and organizations to raise awareness of Fashioneyesta and to help visually impaired people with fashion.
"To me," says Emily, "fashion is a language and it's a way that we are able to articulate ourselves through what we wear. Each garment tells a story about you and the person you are. Fashion can be a mode of expression, and I choose it to express myself over my disability. She says her own style is feminine, with exotic flares, vintage twists, and a lot of costume jewelry, but she does change her look depending on mood, stepping out one day in an Asian-inspired outfit or on another day going full out Vintage with Victory Rolls and a 1940s inspired tea dress.
When Emily was born she was diagnosed with a rare congenital condition called Septo Optic Dysplasia, which affects her endocrine system and vision.   She is registered as Severely Sight Impaired with no sight in her right eye and limited vision in her left eye. She also has Nystagmus, which is a condition which causes her eyes to move involuntarily.  She lives in the United Kingdom.