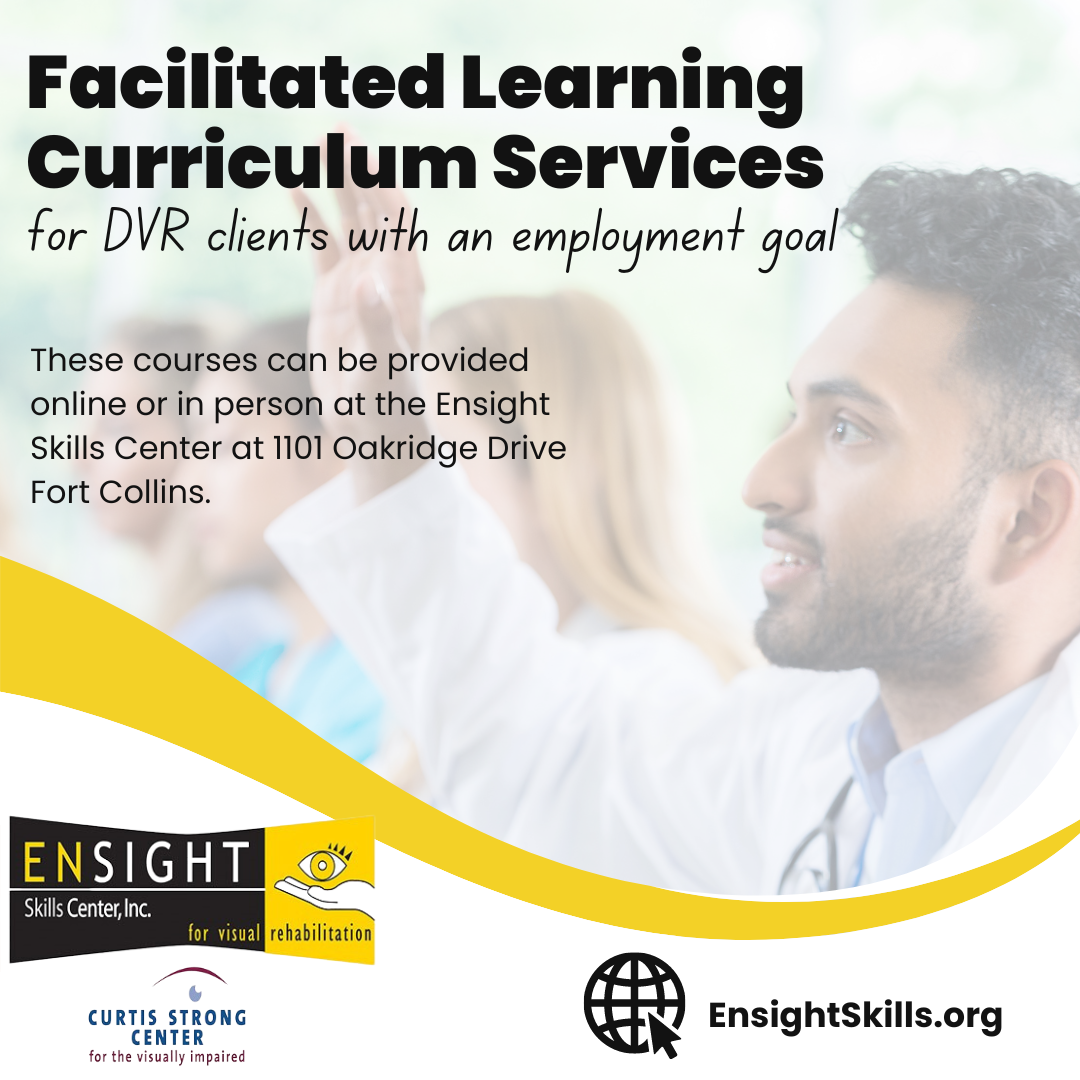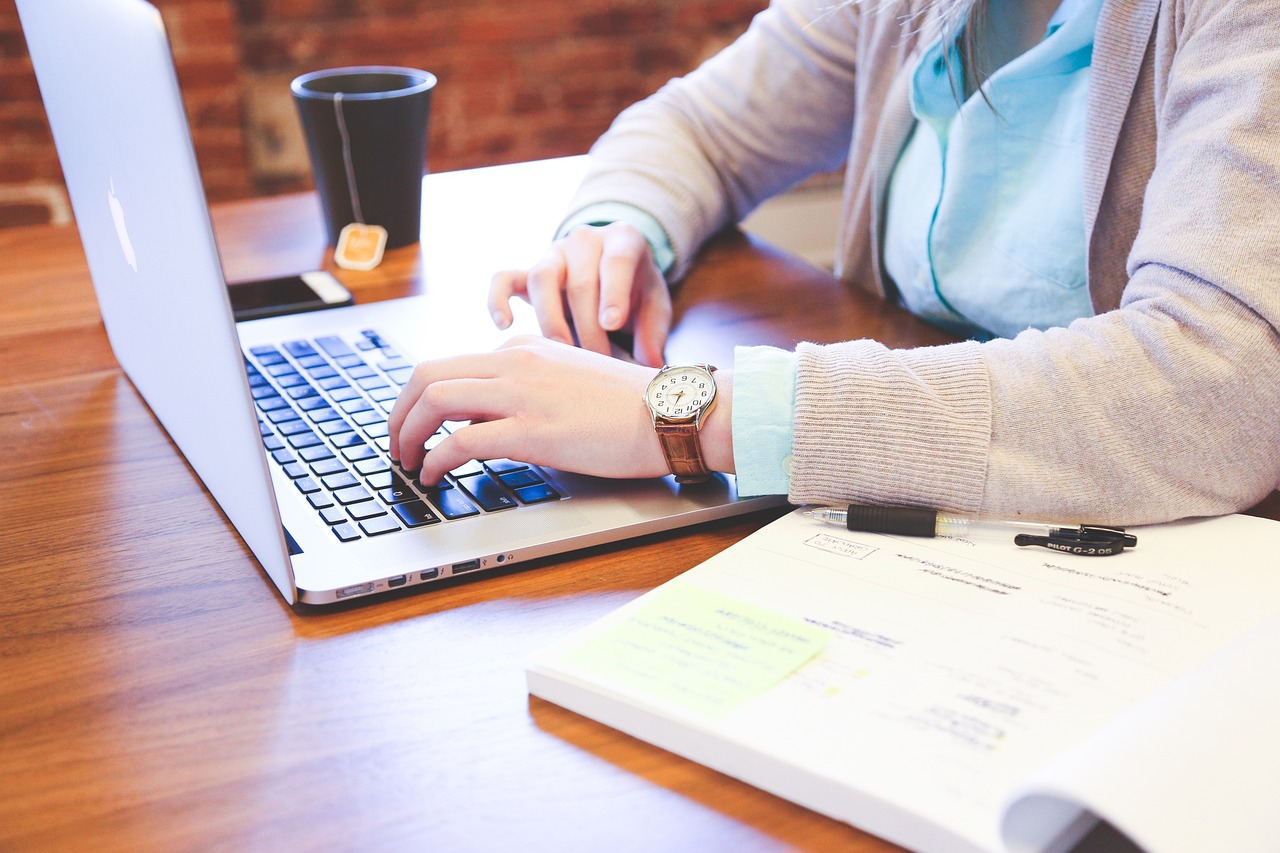 The Ensight Skills Center in collaboration with the World Services for the Blind is offering Facilitated Learning Curriculum Services. The Pre-vocational and Vocations courses are listed below.
These courses can be provided online or in person at the Ensight Skills Center at 1101 Oakridge Drive Fort Collins. To begin the schedule is Monday-Wednesday from 9-4. The rest will be completed from home.
This program is available to DVR clients with an employment goal. If interested the client will be screened and if qualified can participate. If pre-voc skills are needed Ensight can also provide those as shown below.
Anyone interested in this program whether or not you are currently a DVR client contact Ensight Skills Center at 970-407-9999.
The Ensight Employees will deliver pre-vocational training including but not limited to the following:
· Orientation and Mobility
· Assistive Technology Instruction
· Low Vision Services
· Techniques of Daily Living
MOVE Program (More Opportunities Through Vocational Evaluation)
The Ensight Employees will facilitate vocational training including but not limited to the following:
· Assistive Technology Instructor (ATI)
· Customer Service/Call Center Specialist
· Credit Counseling
· Information Technology Specialist (ITS)
· Certified Medical Billing Representative
· Microsoft Office Specialist
· Office Essentials
· Service, Employment, & Technology (SET)
· Small Business Management
· Sourcing and Recruiting
More information here: https://www.aerbvi.org/accreditation
Visit Ensight's