Finding valuable online resources for individuals with low vision can be a daunting task. To make your search easier, we have compiled a list of our favorite YouTube Channels that provide helpful information, tips, and insights to enhance the lives of those living with low vision.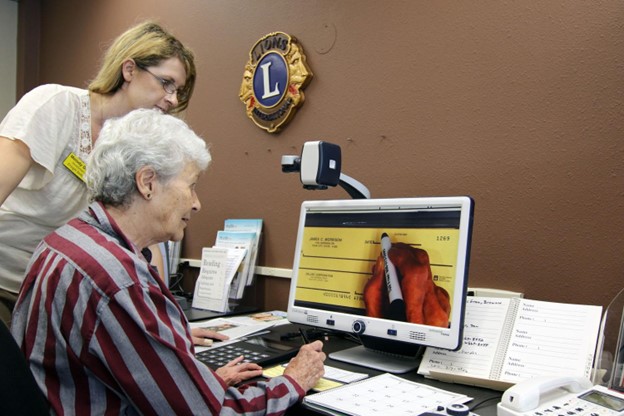 Did you know that we have a channel that you can visit anytime? (You can check it out through the link above).
Listed below are our friends and favorite channels for helpful information, tips and how to live your best life!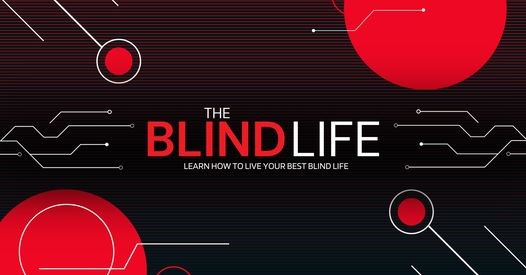 Channel Description:
The Blind Life offers a unique perspective on living with visual impairment. The channel creator shares personal experiences, tips, and tricks for navigating life with low vision.
"The Blind Life is a representation of what is going on in my life and what I enjoy, all from the visually impaired perspective. I'm a big fan of mobile technology and Low vision accessibility, but I also can easily laugh at myself. I enjoy making videos to share tips and tricks of navigating life with low vision. If you have any suggestions for future videos, just ask!" #blind #lowvision #theblindlife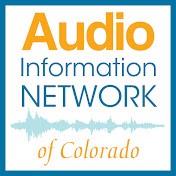 Audio Information Network of Colorado
Channel Description: AINC is a leading resource for blind, visually impaired, and print-disabled individuals. Through audio broadcasting, they bring print materials to life.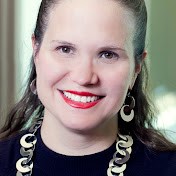 Channel Description: This channel focuses on teaching tricks and tips to make life easier for individuals with low vision or no vision. It's goal is to showcase what people can accomplish with any degree of vision.
"My name is Jaz, I am a blind Occupational Therapist and your personal guide to living life with vision loss. On this channel I will teach you tricks & tips to make your life easier with low vision or no vision.
Are you, or someone you know, experiencing changes in vision? It can be frustrating, but you're not alone. This is your go to place, where you can watch and learn things about vision loss that you've always wanted to know but were afraid to ask.
My goal is to show the world what people can do with any degree of vision. My passion is to teach people with low vision or no vision how to keep living and enjoying life. I know from experience that diminished sight does not mean that you cannot do things. You just need to learn how to do them differently."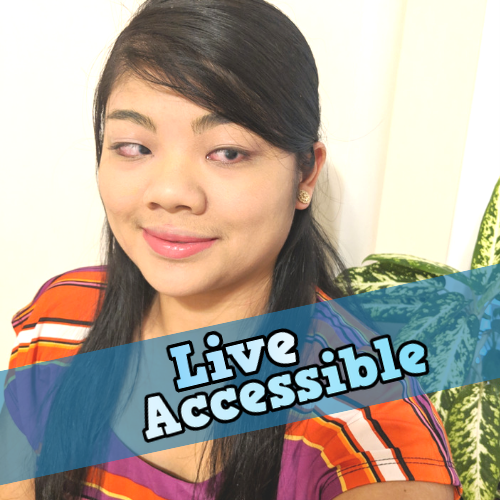 Channel Description: The channel's creators, Carrie and Pablo Morales, emphasize that blindness and low vision do not define or limit individuals. This channel inspires viewers to live their best lives.
"Live Accessible is all about sharing the technology, tips, and encouragement for those who are blind and visually impaired to live the best life they want.
Carrie and Pablo Morales are the creators of Live Accessible. Carrie was born with Aniridia and has been legally all her life and Pablo went from 20/20 vision to totally blind in a few hours in his 20's. Their goal with Live Accessible is to show that blindness and low vision does NOT define you. And it does NOT limit you, you can live your BEST life."

Channel Description: The creator shares his journey of losing his sight and combines it with his passion for woodturning. He challenges perceptions of disability and demonstrates that anything is possible with determination and creativity.
"I'm Chris Fisher RPT, also known as the Blind Woodturner. I am the UK's only completely blind professional woodturner, and the first blind turner to be accepted on to the Register of Professional Turners.
I lost my sight in 2008 at the age of 39, and over a period of four weeks due to Toxoplasmosis. Following a year of rehabilitation, I took up woodturning so that I could make myself a vampire stake! I'm a huge horror film fan!
I taught myself how to woodturn by listening to YouTube video tutorials for over 600 hours. I turned my first commission in 2014, and became a full time self-employed Woodturner in 2018. I'm now building a reputation as a woodturning artist.
I set up this YouTube channel to share my experiences in woodturning, and to challenge the perceptions of what people with disabilities can achieve. My goal is to inspire others by demonstrating that anything is possible, and to show the world that having a disability isn't the end, it's just a new beginning."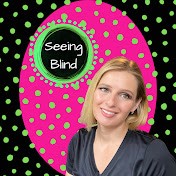 Channel Description: This channel is run by Cindy, a legally blind mother, who shares life hacks, accessibility tips, parenting advice, and more. The channel fosters a supportive community and encourages viewer participation.
"This channel is for anyone trying to live their best life with a disability, especially low vision, blind/visually impaired, or a sighted supporter. Hi, I'm Cindy and I am a legally blind mom raising 2 little kids. I love learning and sharing life hacks, tips for accessibility, independent living, parenting, and much more. Despite my blindness, I am also a musician, knitter, runner, and audiobook connoisseur.
💜 There is a wonderful, active community here that is supportive and a great resource.The Blind Community chats and discussions have awesome people like you sharing relatable and helpful content.
💜 All are welcome and I would love to have your support, representation, and participation to the channel and community. "

Channel Description: This channel offers a unique perspective on life from its creator who was diagnosed with Retinitis at a very young age. Through her engaging videos, the creator shares her experiences, positivity, and determination to find the bright spots in every situation.
"HEY! I'm Molly, a typical sushi and makeup loving millennial girl who just so happens to be blind!
I was diagnosed with Retinitis Pigmentosa at just 4 years old and began public speaking at age 5. Even though I can't see, I know that there are bright spots in everything we face. Let's find them together!"
Living with low vision can present challenges, but these YouTube channels provide valuable resources and support for individuals seeking to enhance their lives. From practical tips to personal stories, technology advice to lifestyle guidance, these channels cover a wide range of topics related to living with low vision. We encourage you to explore these channels and more to discover inspiration, information, and a supportive community that can help you live your best life.
You can also find tips, tricks, and helpful information on all of our social media platforms and website: www.ensightskills.org, Facebook, Instagram, and YouTube.