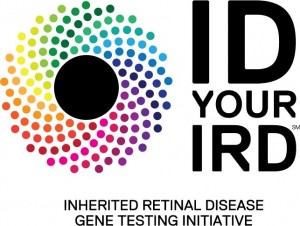 Spark Therapeutics has created a genetic test for patients with inherited retinal disease that may provide important information that will help them understand their disease. The initiative was developed in response to feedback from advocates, families affected by retinal diseases and health care professionals about barriers to genetic screening.
Spark is a gene-therapy company seeking to transform the lives of patients with debilitating genetic diseases by developing life-altering treatments. It introduced the Identify Your Inherited Retinal Disease—or ID YOUR IRD initiative—at the American Academy of Ophthalmology (AAO) in 2016 and is working with physicians across the country who will facilitate IRD genetic testing for eligible patients. Eligibility will be determined by the patient's physician, and the participating physicians will send samples to an independent lab, which will process the sample and deliver test results that may conform the specific genetic mutation cause the IRD.
The information has the potential to help determine the best course of action for the patient. The test is offered free of charge subject to the initiative's terms and conditions, and the initiative also offers access to independent genetic counselors at no cost.
"Genetic testing may provide valuable insight into the underlying cause of vision impairment and enable patients to connect to others living with the same condition," said Mark Pennesi, M.D., Ph.D., associate professor of ophthalmology in the OHSU School of Medicine, OHSU Casey Eye Institute. "With the identification of new genes and the growing focus on gene therapy research, our understanding of IRDs is changing rapidly. People with IRDs are encouraged to seek testing even if they have previously been tested for a genetic disease."
The screening gives eligible patients and their physicians access to testing for more than 30 disease-causing genes, according to Steve Rose, chief research officer at Foundation for Fighting Blindness. It can identify the underlying genetic cause of the retinal disease and help them understand how the disease might affect their vision over their lifetime.
"In addition, this initiative will provide more data on the prevalence of certain gene mutations, which could help guide further research," said Rose.
PreventionGenetics will conduct the tests using either blood or saliva samples collected through a testing kit provided to participating clinicians. Informed DNA will provide genetic counseling to patients, caregivers, and health professionals.
People living with IRDS or their family members may initiate the process of determining eligibility by talking to their physicians about ID YOUR IRD or by visiting idyourird.com. The site includes a brief screener, initiative terms, and conditions, and other resources. Additional disease information can be found at asharedvision.com.
Adapted from a press release on the Foundation Fighting Blindness website.