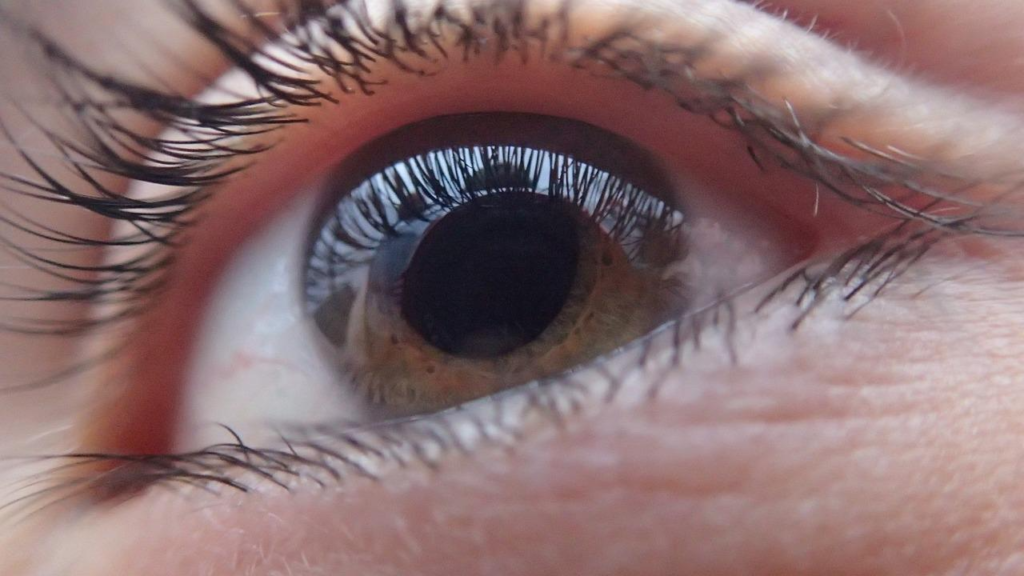 Alt Text: Close up of a golden brown eye.
May is National Healthy Vision Month. Here are 5 tips for keeping your vision healthy!
Wear Good Quality Sunglasses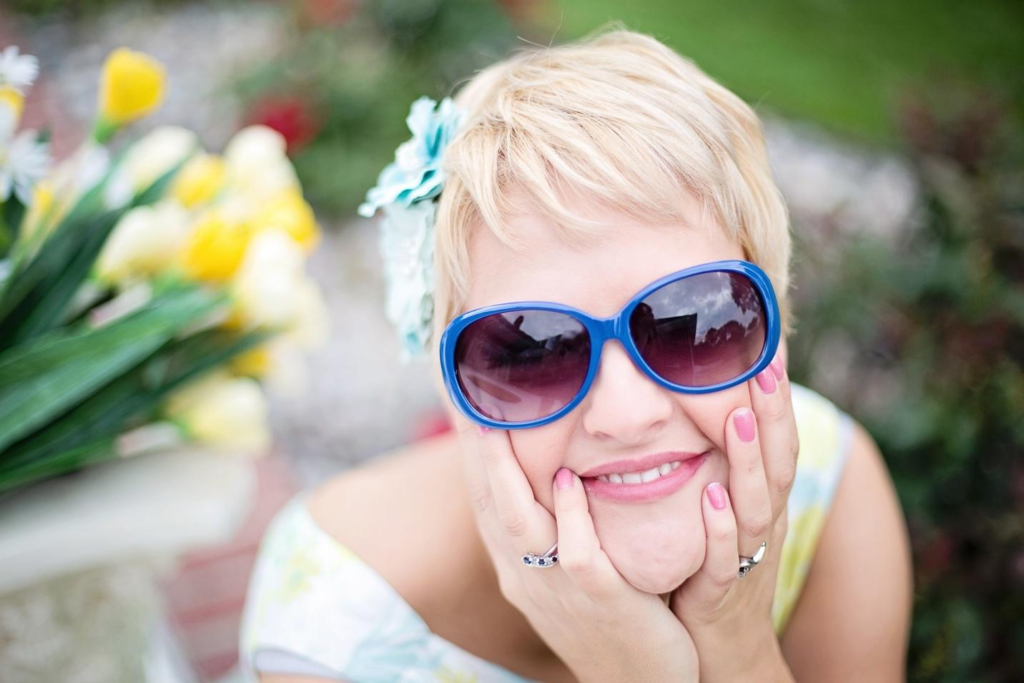 Alt Text: Woman with short blonde hair looks through bright blue shades while holding her head in her hands.
Wearing the right sunglasses and other eye protective gear can help keep out UVA and UVB rays and prevent damage to the skin, cornea, lens and other parts of the eye.
Give Your Eyes a Break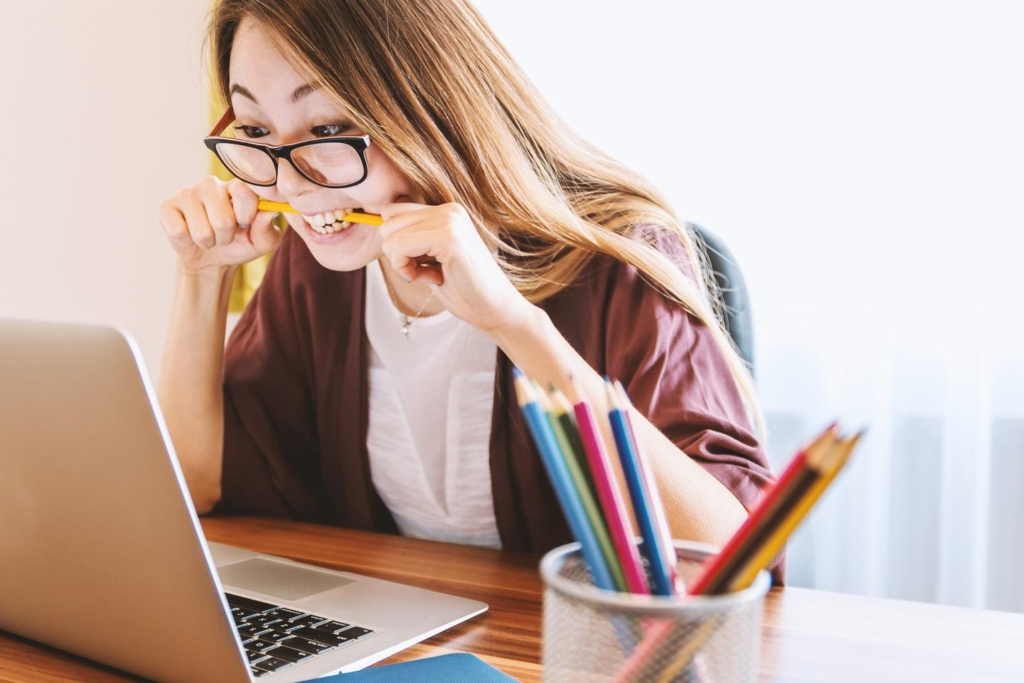 Alt Text: Woman in glasses chews on a pencil while staring at a computer screen.
Long exposure to computer and tv screens causes wear and tear on eyes and can be detrimental to eye health. The CDC recommends trying out the "20-20-20 rule: Every 20 minutes, look away about 20 feet in front of you for 20 seconds. This short exercise can help reduce eyestrain."
Keep a Healthy Diet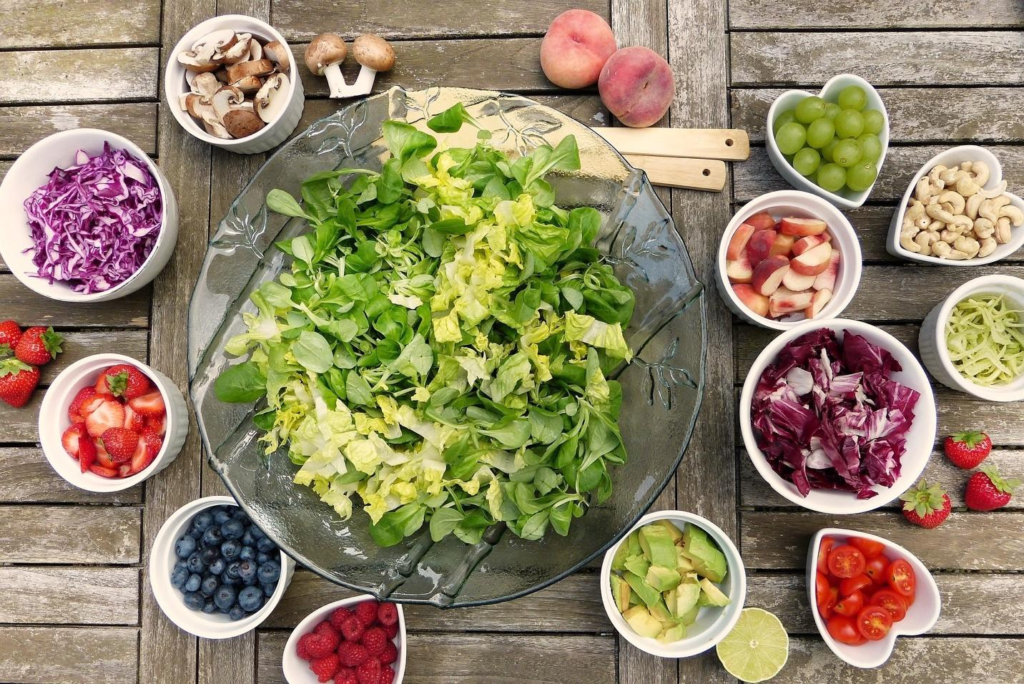 Alt Text: A table set with a large bowl of chopped lettuce, colorful fruits, vegetables, and nuts.
Maintaining a healthy diet can be good for so many reasons. Did you know that weight and blood sugar levels can have a large impact on healthy eyesight? Diabetes can pose negative effects on vision. Maintaining a healthy diet and lifestyle can help prevent eye problems associated with diabetes!
Visit your Optometrist Regularly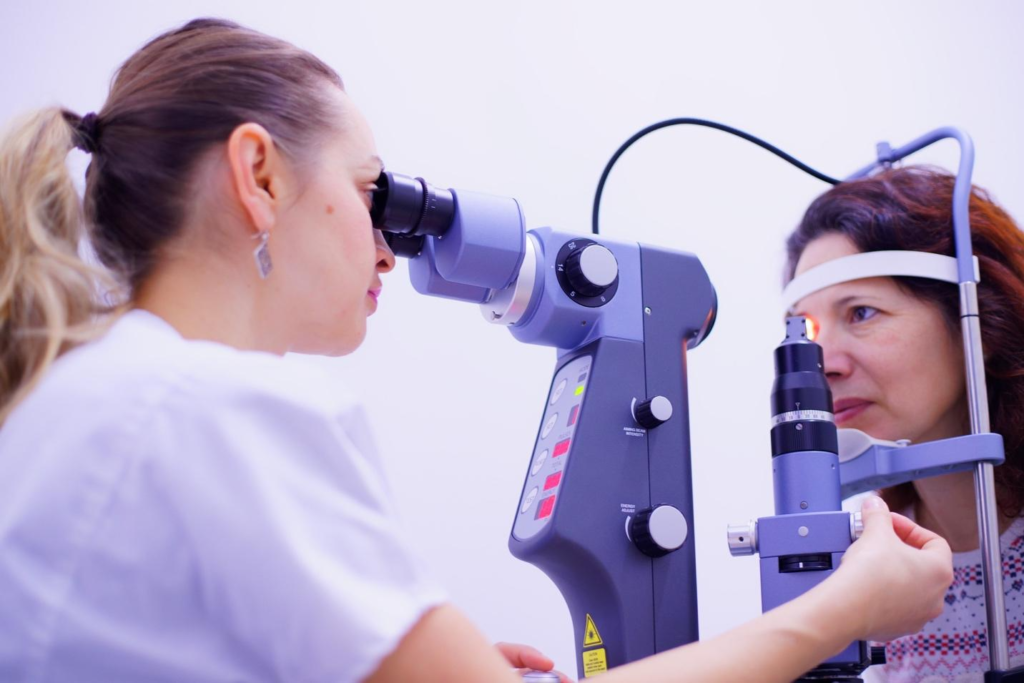 Alt Text: An optometrist looks through a machine while shining a light into the left eye of a female patient.
This one seems pretty obvious, but we can all use a reminder to go visit your eye doctor. Beyond checking on your vision activity, eye alignment and eye movement, your Doctor can also check for signs of eye diseases and other health-related problems.
Keep Contact Lenses Clean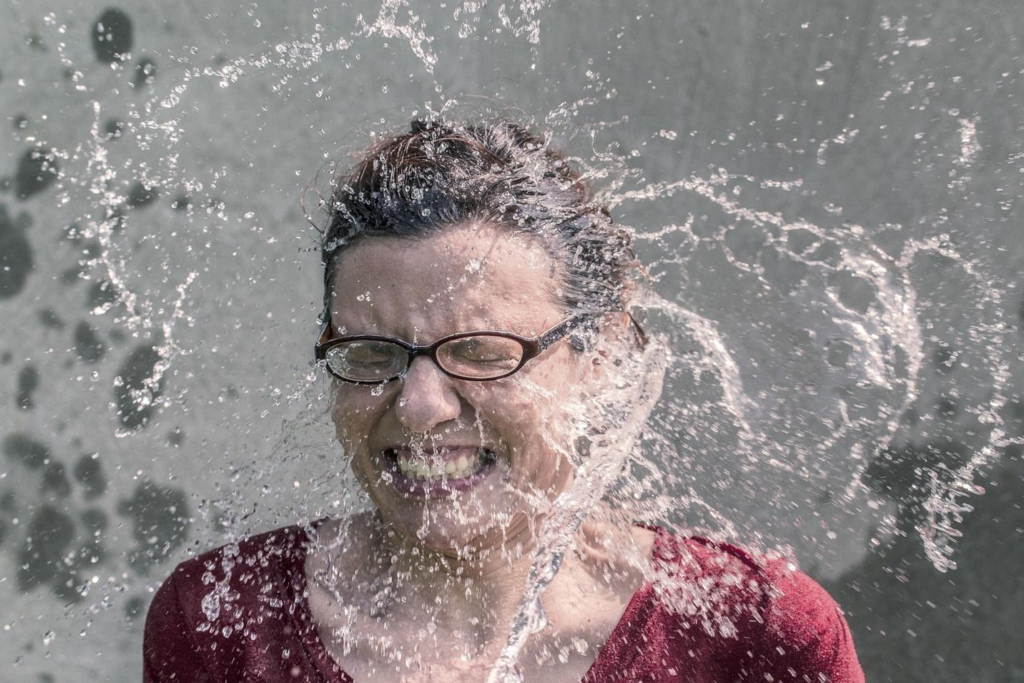 Alt text: Woman in a red shirt and glasses is splashed in the face with water.
It is important to maintain healthy practices while wearing contact lenses. Washing your hands before putting in contacts or taking them out can help prevent infection. Disinfecting lenses, and following instructions on how often to switch them out will also make a big difference in your vision health.
These simple but effective tips can help keep your vision healthy! Click here for more resources on vision impairment and vision health. https://ensightskills.org/low-vision-resources/
Contact Details:
Ensight Skill Center
EnsightSkills.org
1101 Oakridge Drive Suite C.
Fort Collins, CO 80525
970.407.9999